I wrote my Trials of Fire preview almost two years ago. And the game has finally come out! I was very much impressed back then. Am I impressed now? Only this teeny tiny Trials of Fire review will tell.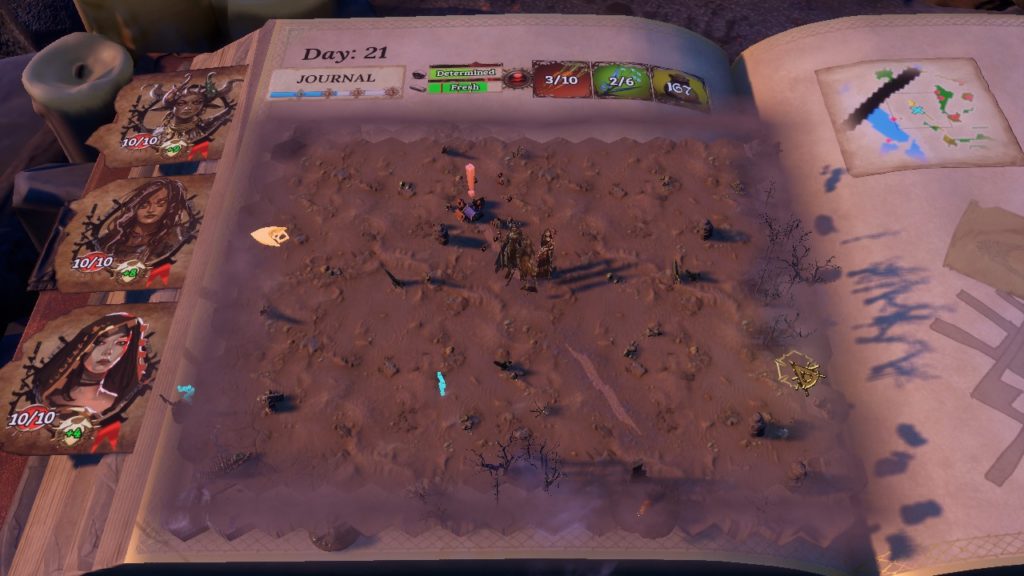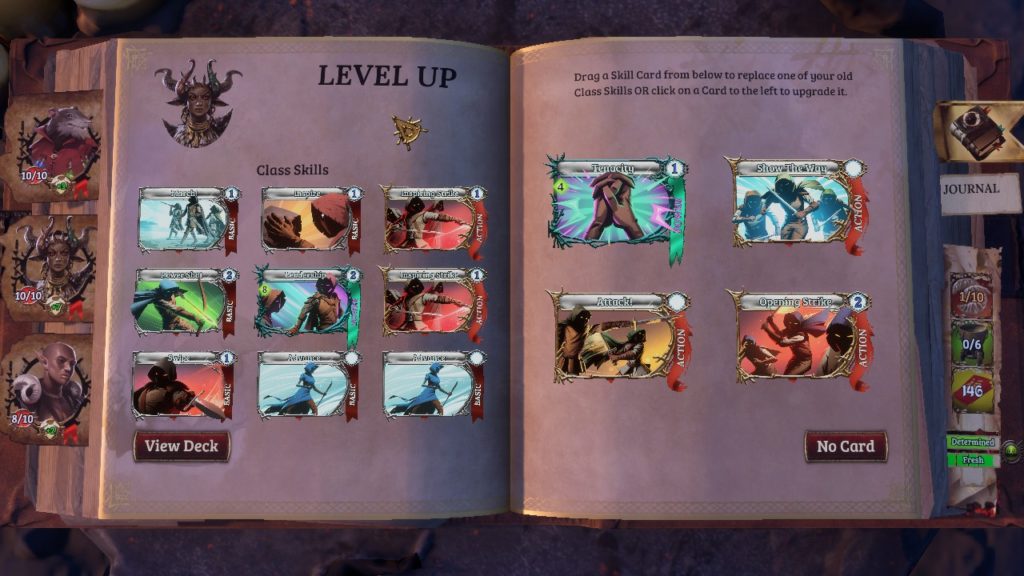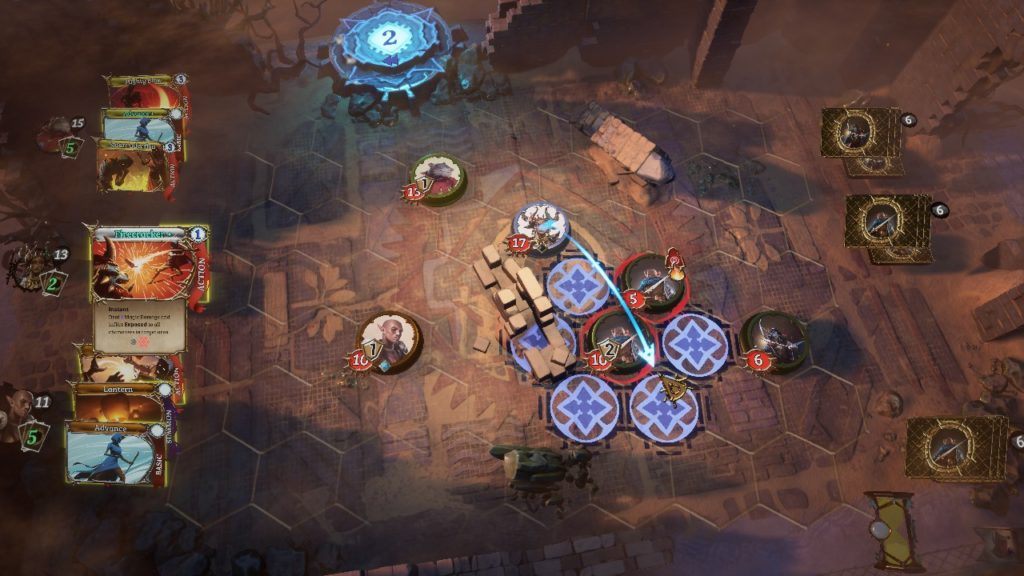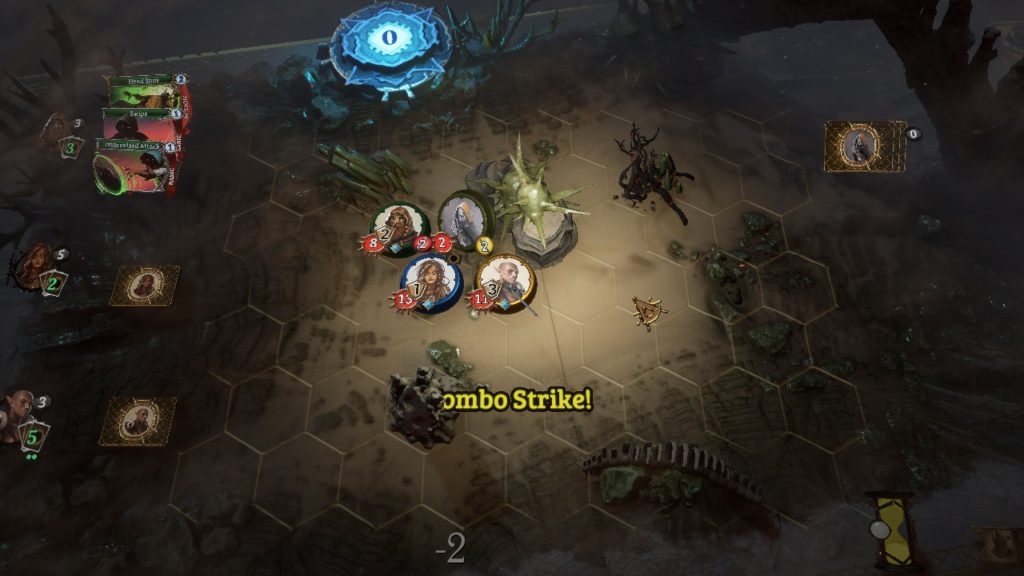 Win a battle and you might get some loot – as well as the chance to level up. While you can choose which of your crew gets the level, Trials of Fire doesn't let anyone get ahead, so the next time a level up choice comes up, you'll only be able to choose from the other two characters.
Aside from obviously valuable money and gear, you can find food supplies (important for resting, healing, and not starving), healing herbs (for when your character falls in battle and gains a weakness card – or, if you're feeling cocky, just upgrading or forgetting a skill) and various materials (for improving your items).